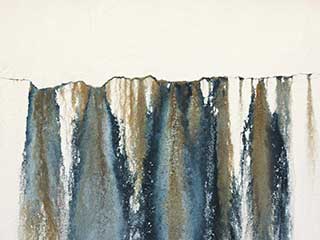 If you have a mold problem in your home, you will most likely smell it before you even see it. When this type of fungus invades it's often impossible to miss, especially if your home is locked up all day, or if you go away for longer than a couple of days. The moment you open the door, you will be greeted by that nasty, musty smell. Visible mold in your home is very unsightly, but can be even worse for your respiratory health. There are a few things you can do to treat this problem, but it's better to try and prevent it.
Grab A Bucket And Some Gloves
Unfortunately, there is no magic solution to removing mold from your walls. You simply need to grab a bucket and some gloves and get to cleaning. You can use natural products like baking soda and vinegar, but the most effective mold removing cleaners contain bleach. Not only will the bleach kill the fungus on contact, it will also do a great job of getting your walls clean again. Be careful though. The fumes can be quite irritating to your eyes and your nose so make sure the room is well ventilated and use a mask where possible.
Keep Your Home Well Ventilated
The best way to prevent mold is to air out your home every day. The trouble is that during the colder winter months, you wouldn't want to open any windows or doors and risk losing precious heat. You don't need to open every window and door in the house to get good ventilation. It's enough to open a couple of windows on each floor for an hour a day. Longer would be preferable, of course. Also, if you go away for a few days, leave at least one window open just a crack and don't close any of the bathroom or bedroom doors.
The Worst Case Scenario
If you've tried to clean the mold but the problem is too severe, you may need to consider replacing the affected drywall area. Although this process may seem tedious it will give you the opportunity to see if the cause of the mold is directly behind that section. Once you establish the cause of the problem, preventing it will be much easier. Give our experts at Drywall Repair & Remodeling Simi Valley a call if you need some help dealing with this fungus.