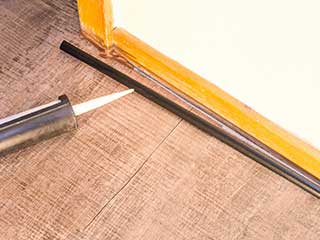 There are many things to consider when putting up a retaining wall, and here we look at some of the main ones. But first thing first. You need to understand the purpose ofthis type of wallbefore you know what you need to get out of it. Basically, thesestructures are used to stabilize soil, a.k.a to retain it. They are mainly used for basements or when the land is uneven for garden beds or just to give the area a new look.
Some Potential Issues

When retaining walls are constructed for a garden, there isn't too much of a hassle involved in maintaining them.However, when the structure forms part of a building you may end up with a moisture problem. In both scenarios it is still a good idea to apply some form of waterproofing tothe wall. If it's an outdoor structure, it will help keep it from deteriorating, and if it's an indoor one it will protect it from moisture problems that can result in mold.

Know The Soil Type

One of the first things you need to have checked is the type of soil you want to have the wall built on. Some types of soil are thick and clay like while others can be rocky with great natural drainage. Either way, it is crucial to have the ground checked by an expert as this will determine the density of the wall and concrete as well the strength of the reinforcements that will need to be used. It is also extremely important to check with your local regulatory authorities to ensure any work will be constructed to the relevant codes, particularly in terms of the soil.

Good Drainage Is Crucial

Even a good solid concrete retaining wall will deteriorate over time if there is a lack of proper drainage. Therefore, it is extremely important to know the type of ground you are working with and to have a professional build it. For example, our team can also add gravel directly behind the wall before packing the dirt against it. This will do wonders forthe draining capability of the structure and help get water away from the structure without compromising its integrity and aesthetics.

Apply A Waterproofing Membrane

Before filling in the space behind your retaining wall, it is important to ensure that the structure is able to resist water and moisture. There are dozens of good quality waterproofing membranes available on the market today and they are relatively simple to apply. To be on the safe side, all retaining walls should be waterproofed regardless of whether they are part of a garden or a building. This minor extra costduring construction may seem unnecessary at the time, but it will save you a considerable amount of time and money in the future and give you peace of mind, which is invaluable. If you want to get this type of structure built, our experts at Drywall Repair & Remodeling Simi Valley will be happy to help.